Although they gained a lot of popularity around 2014, conversion kits for handguns, believe it or not, have been around since the era of WW1.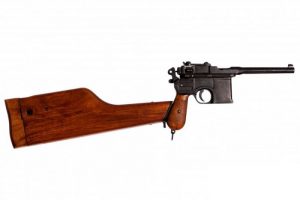 The modern conversion kits may differ in shape, size, compatibility, and technicality, however, their purpose is similar: increasing and enhancing accuracy and stability by adding more points of grip to the handgun.
This year's shot show revealed two intriguing and innovative entries in the evolution of conversion kits for handguns: The Recover Tactical P-IX, Modular AR Platform for Pistols, and the Meta Tactical Apex Series Carbine Conversion Kit.
Most of the familiar kits on the market rely on the handgun and do not replace the pistol grip nor the experience of pulling the trigger. However, Both the Recover Tactical P-IX & the Meta Tactical Apex Series offer a completely different experience: the handgun is inserted fully into the kit, replacing its pistol grip and trigger with those of the kit.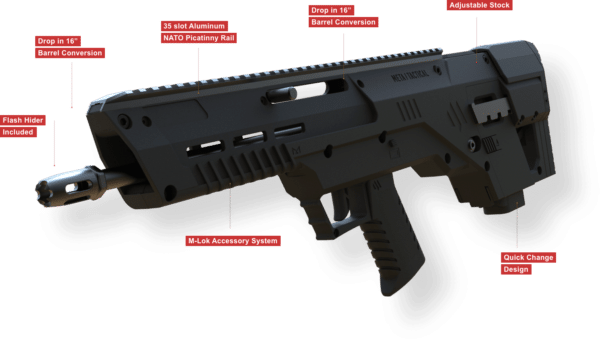 Here is what we know about these two kits:
1- The kits convert the handgun into a full-on carbine platform, which can be enhanced with the various sights, foregrips, and other add-ons available on the market.
2- While the P-IX may require a tax stamp for the stocked kits (braces can be installed on the kit),  the Meta Tactical Apex Series are legal and require no further regulations.
3- The Meta Tactical Apex Series comes with a 16-inch threaded barrel which is essential to the operation of the kit.
4- The Recover Tactical P-IX places the handgun in the front of the kit. A charging handle must be installed on the slide of the handgun
5- The Meta Tactical Apex Series places the gun in the rear, turning it into a bullpup kit.
6- The Recover Tactical P-IX is available for pre-order and ranges between $199 to $274.95, Depending on which kit you purchase (stock & tube/ accessories)
7- The Meta Tactical Apex Series will be available for pre-order soon starting at $599.99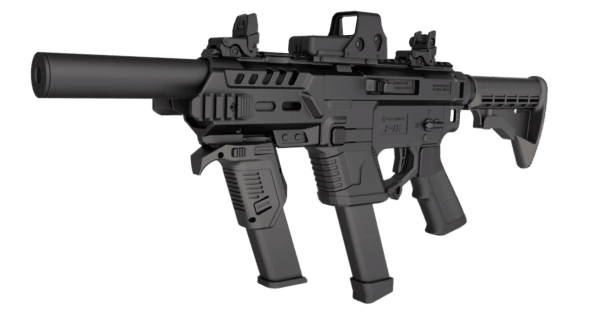 As a longtime seller of conversion kits, we are excited to see the innovation and ingenuity of modern kits and we are more excited to test them in the range. These kits introduce new and intriguing features that raise many questions such as how the trigger feels, how smooth are the detection and operation of malfunctions, and much more. We will update you with more information as soon as the kits are released.
Be the first to get the kits at yrsinc.com, follow the below links for more info:
The Meta Tactical Apex Series