Micro RONI for CZ P-07/P-09 review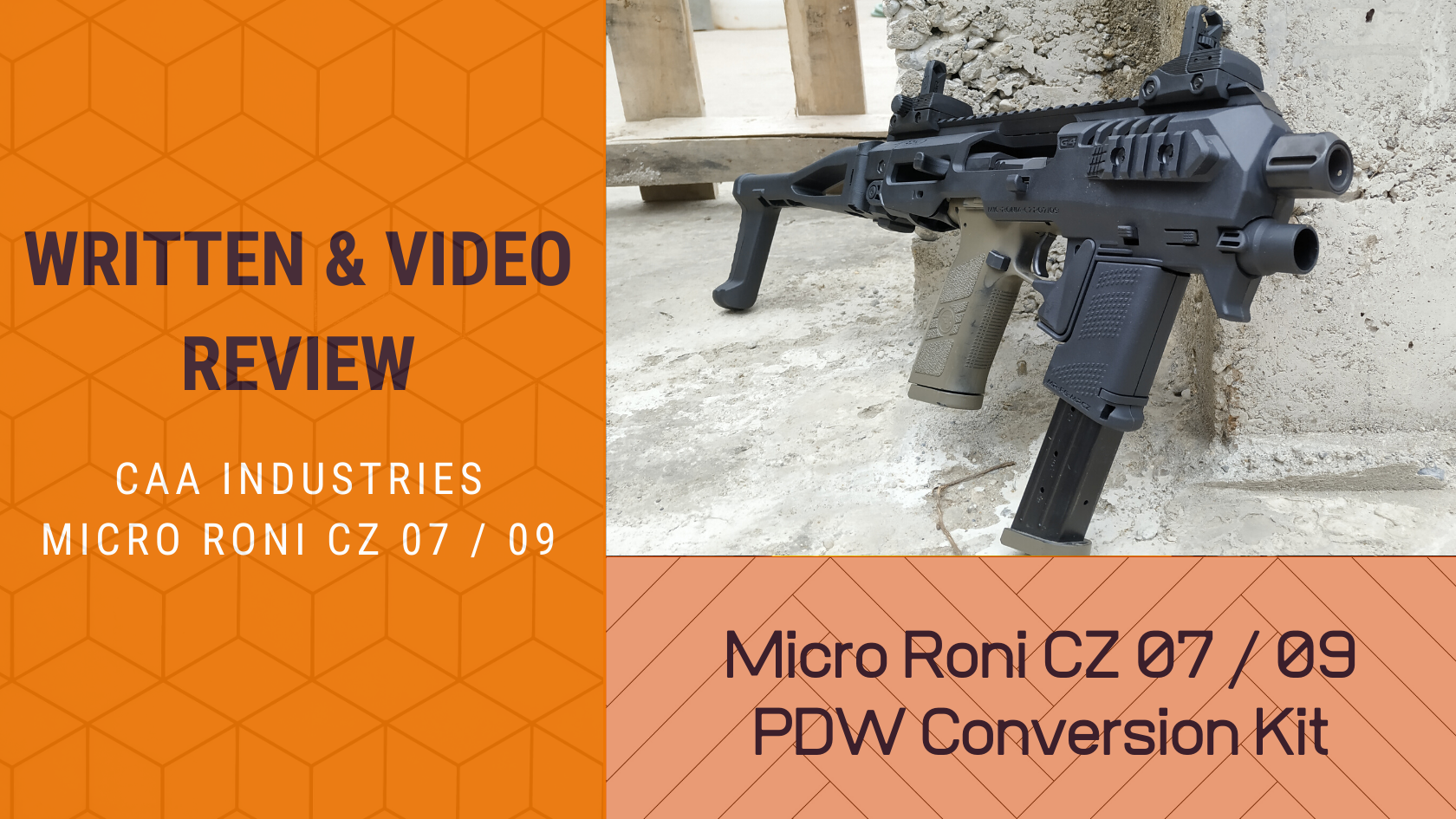 There is a ton of conversion kits for Glock pistols on the market, which is
understandable because Glock is the most used handgun in the world, but CAA
(Command Arms Accessories) thought about others and made Micro RONI for
another great pistol (better than Glock IMO) and that is CZ P-07 and CZP-09 pistols.
First of all, what is Micro RONI?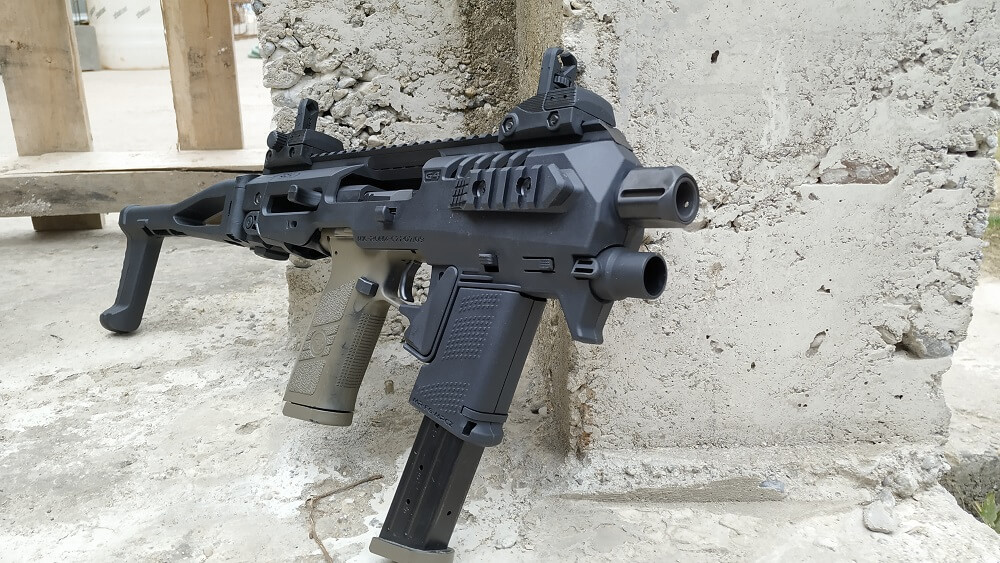 Micro RONI is a "drop-in" conversion accessory that allows a variety of standard
semi-automatic handguns to shoot more like a Personal Defense Weapon (PDW)
carbine particularly in this case for P-09 and P-07.
How does it work?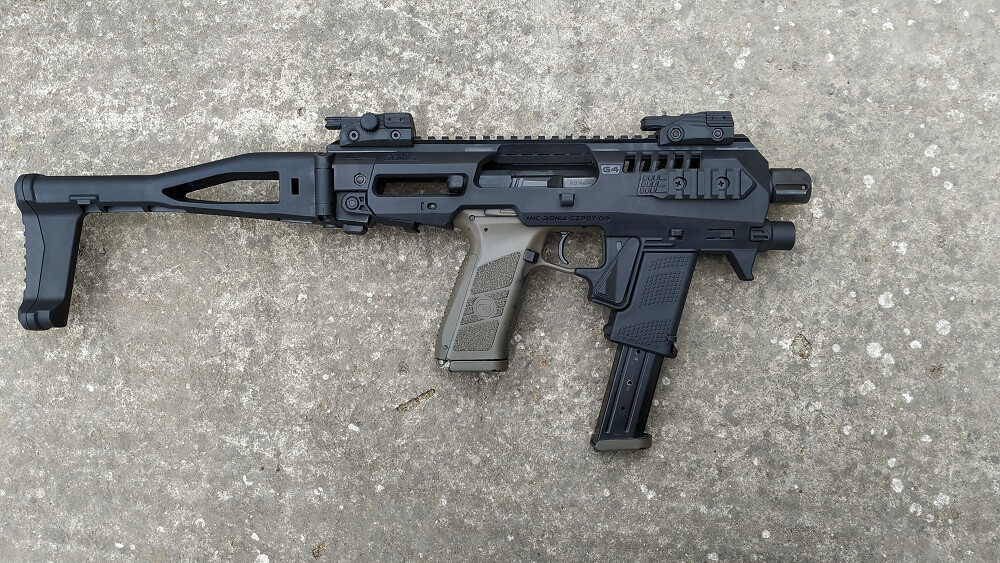 Very simple. Just slide your pistol into the Micro RONI housing, activate the locking
mechanism, and start shooting. That's it. No gunsmithing needed, you do not need to
disassemble your CZ.
Why do you need a Micro RONI?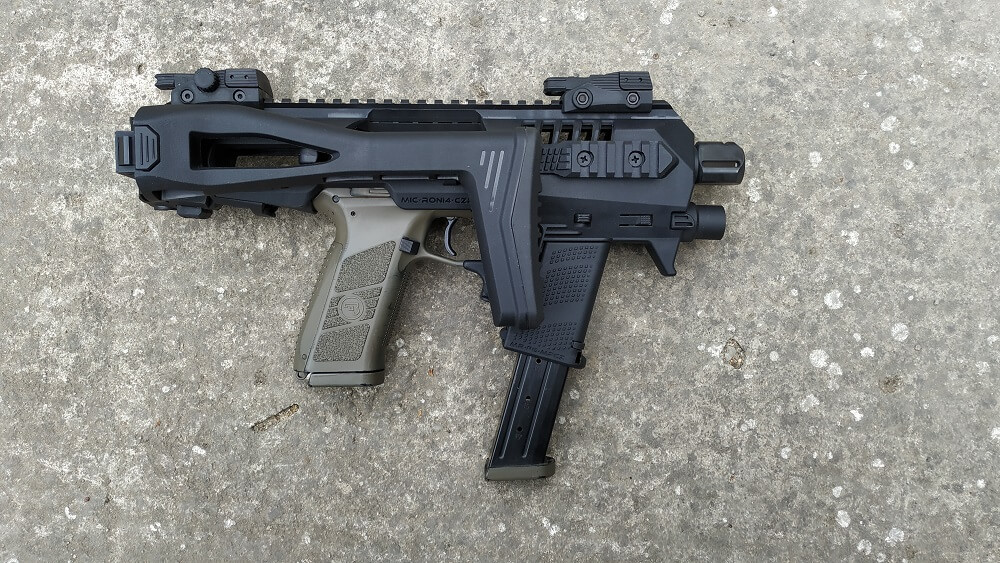 Simple answer: Stability and accuracy. When shooting fast, a handgun tends to go up
and you lose sight picture. Micro RONI gives you the stability to shoot fast effectively.
Considering accuracy, the average handgun cartridge may technically be effective out to
100 meters or more, shooting accurately at those distances with a standard handgun
model is well outside the capabilities of only the most highly trained shooters.
Clearly, that's not their intended use. This puts anyone at a disadvantage when
needing to engage at those distances. Micro RONI deals with that also. You have a
platform that sits firmly in your shoulder, eliminating the wobble, so you can hit targets
that are further away. Micro RONI PDW converter is also great for law enforcement
and security services for the reasons stated above. Considering shooting sports, Micro
RONI is great for PCC discipline in practical shooting sports, eliminating the need to
buy expensive pistol caliber carbines.
Features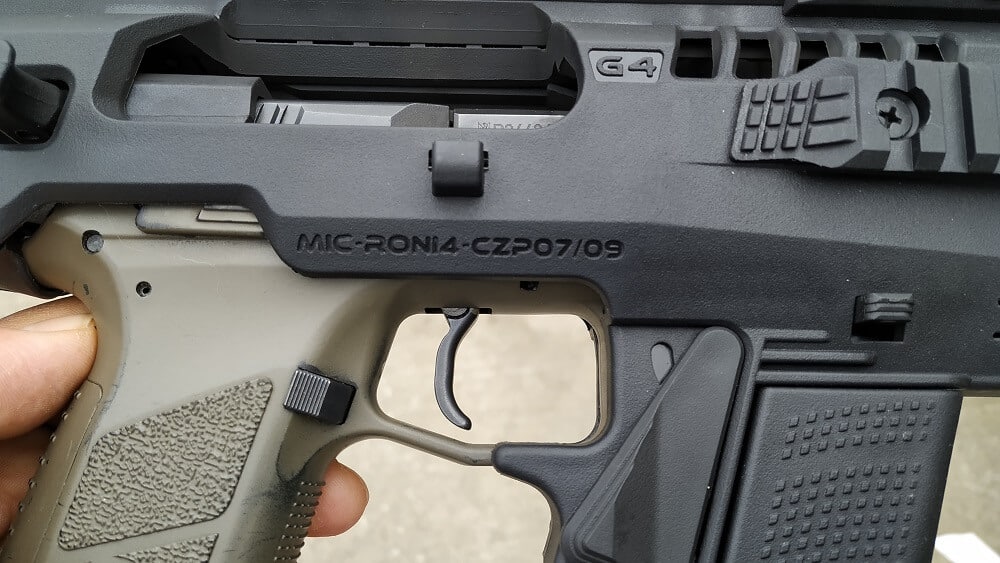 Micro RONI is made from high-end polymer, similar to the one on modern polymer
frame pistols. Some parts are made from aluminum. It has full-length 1913 rail on
top here you can put red dots od standard sights. Rails on both sides of the frame
where you can put various accessories as thumb rests. It comes with the housing for
a spare magazine, extending your firepower. The trigger can be covered with a sort of
safety feature that goes over the trigger guard if you want it for additional safety. In
front, under the barrel, there is a place for a flashlight. Socking handle is ambidextrous
so Micro RONI is friendly both to right-handed and left-handed shooters.
It features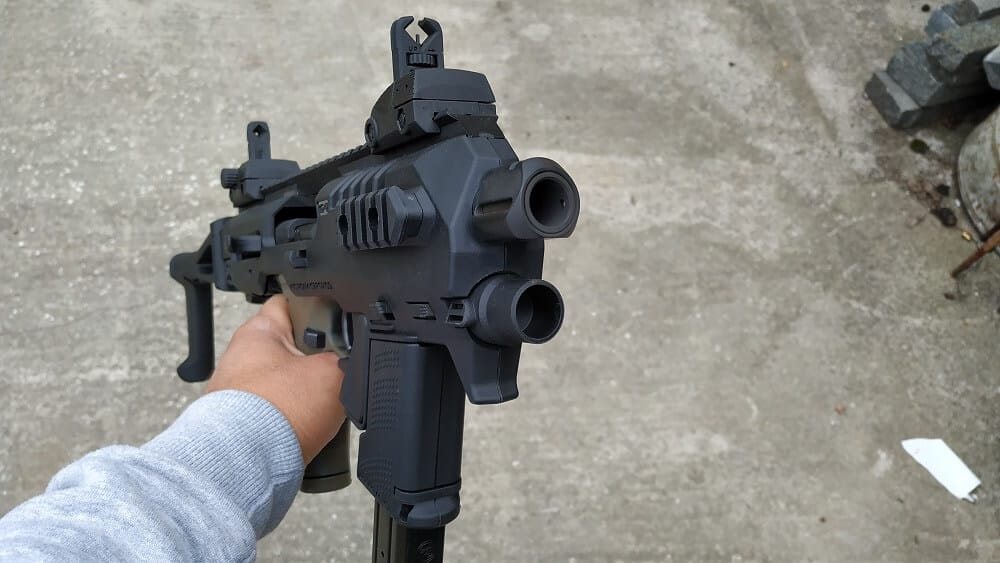 folding stock for easy concealment. It can house both CZ P-07 and CZ P-09 by
simply unscrewing hex nut on the triangular-shaped barrel shroud and moving inner
shroud/carrier back or front depending on the pistol length.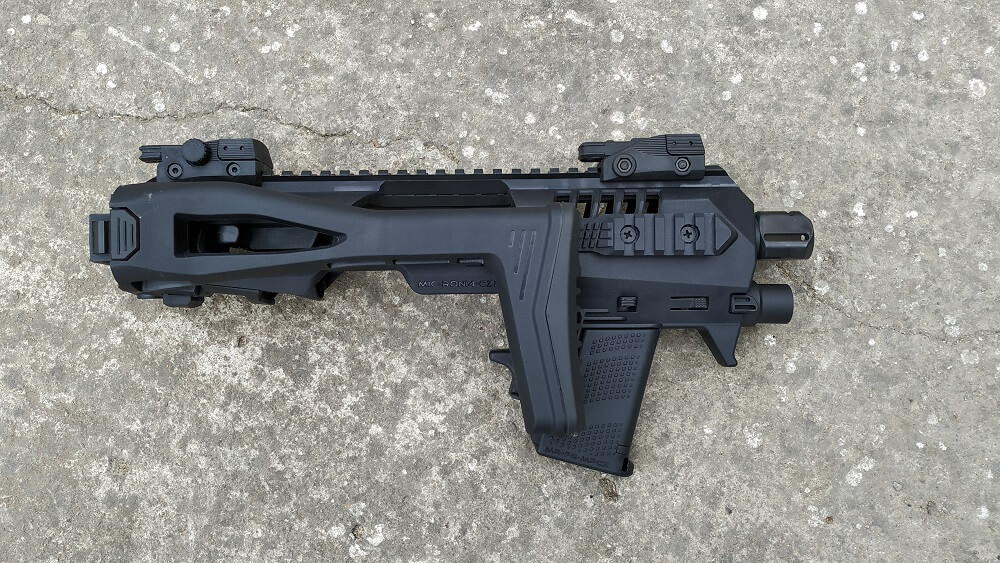 Final thoughts
Having used Micro RONI for a few weeks I shoot around 1000 rounds with it. It
worked flawless, increasing firepower on a regular pistol. I managed to shoot a lot
faster hitting the target exactly where I wanted. Ergonomics are great and there is no
muscle fatigue from extended shooting sessions. It makes your handgun easier to
hold, aim and control under fire.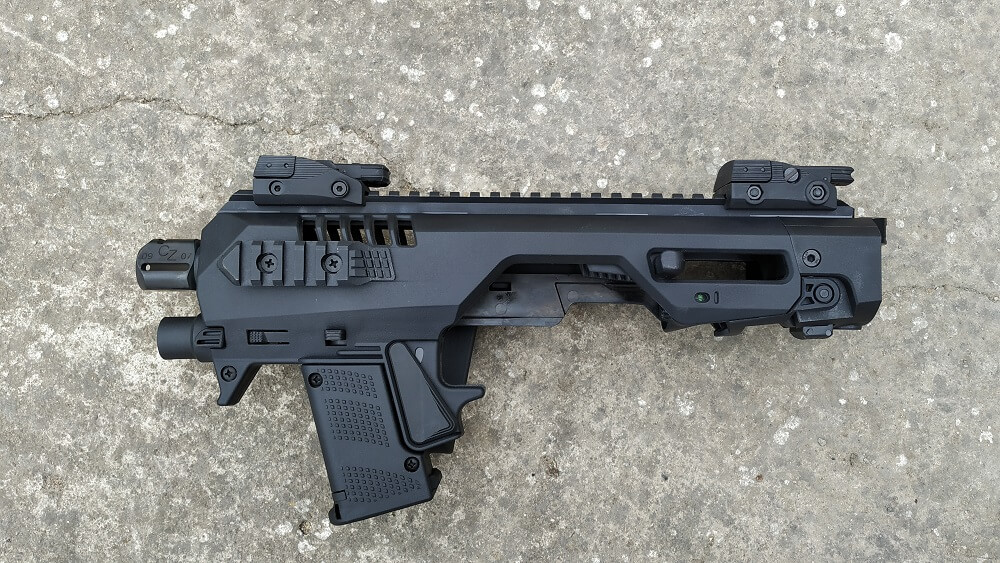 Is it worth buying?
DEFINITELY YES!
You can purchase the Micro Roni Gen 4 CAA Gearup PDW Converter For Gen 1 & 2 CZ P07 And CZ P09 – Available! Immediate Shipment!
Here:
Micro Roni Gen 4 CAA Gearup PDW Converter for Gen 1 & 2 CZ P07 and CZ P09 – Available! Immediate Shipment!
Watch the video review made by DumDum Channel: